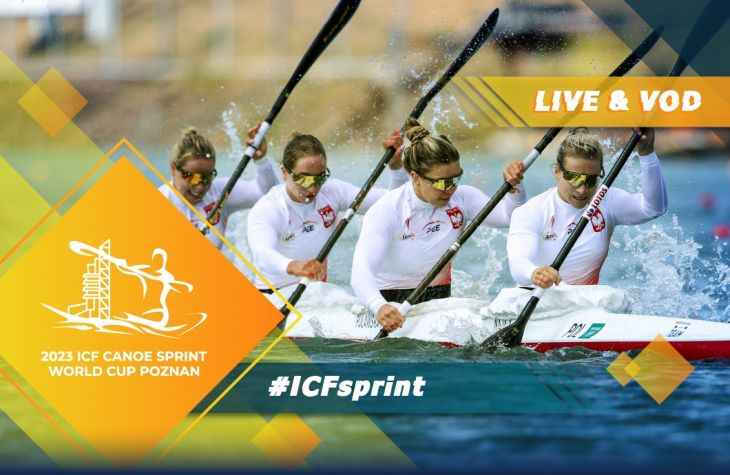 ICF SPRINT WORLD CUP II – POZNAN 2023
Posted at 10.06.2023
If Szeged was cold and exciting, Poznan would be sunny and quiet.
Still, some of the best didn't miss the call and gave the fans some good entertainment. Here are some examples:
Emma Jorgensen won the K1 500 and it looks like she's, again, in a good position for a medal in the World Championship in Duisburg.
Fernando Pimenta always fights for the medal until the last drop of blood and in Poznan was no different: four medals in four races.
Carlo Tacchini definitely left Poznan with a great feeling after the three medals. This could be the season in which he definitively imposes himself among the best in the world.
Here is the list of medalists with Jantex
Emma Jorgensen – Gold K1 500, Bronze K2 500
Carlo Tacchini – Gold C2 500, Bronze C1 1000 and C1 5K
Fernando Pimenta – Gold K2 Mix 500, Silver K1 1000, 500 and 5K
Karolina Naja – Gold K4 500, Silver K2 500
Anna Pulawska – Gold K4 500, Silver K2 500
Mads Pedersen – Gold K1 5K
Teresa Portela – Gold K2 500
Dmytro Danylenko – Gold K4 500
Anamaria Govorcinovic – Silver K1 200, Bronze K1 500
Susanna Cicali – Silver K2 200
Julie Funch – Silver K2 Mix 500
Gustav Bock – Silver K2 Mix 500
Maria Garro – Silver K1 5K
Katinka Hofmann – Bronze K4 500
Victor Aasmul – Bronze K4 500
Lasse Bro Madsen – Bronze K4 500
Morten Graversen – Bronze K4 500
Magnus Sibbersen – Bronze K4 500
Oleksandr Zaitsev – Bronze K1 200 and K2 Mix 500
Rene Poulsen – Bronze K1 500
Adriana Lehaci – Bronze K2 200
Thank you all for your trust.
More information here
Next Stop: European Games in Krakow