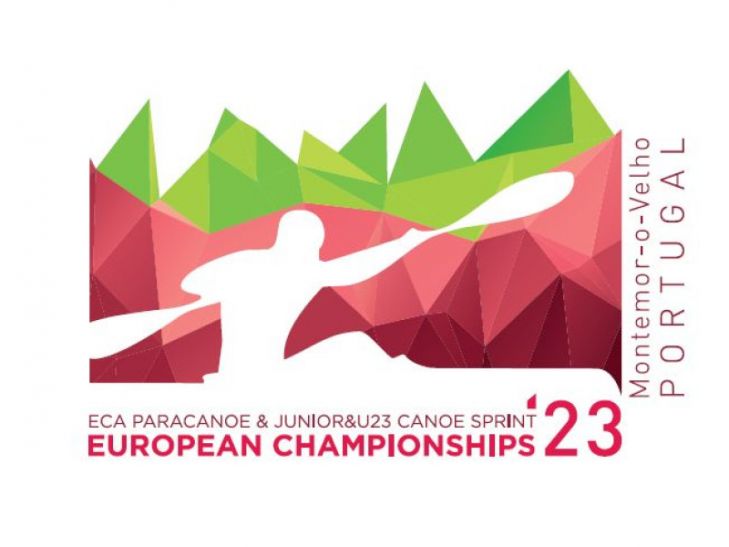 ECA SPRINT JUNIOR & U23 EUROPEAN CHAMPIONSHIP 2023 – MONTEMOR
Posted at 10.08.2023
The Europeans in Portugal were very peculiar: it's not everyday that you have the European after the Worlds and mix Paracanoe together with Juniors and U23.
The Gold Thorbjorn Rask was looking for in his last U23 season finally came, as he won the 1000 metres final in K1. Maria Olarasu added three medals to her collection and that's not a surprise.
Like in Auronzo, we we're very pleased to watch some countries with a very exciting new generation: Italy, Czech Republic and Switzerland.
The Paracanoe competition didn't bring much surprises. Peter Kiss, Federico Mancarella and Juan Valle revalidated the European title in Montemor. Gold also for Maryna Mazhula and David Gonzalez.
Here is the list of medalist with Jantex
Junior & U23
Thorbjorn Rask – Gold U23 K1 1000
Maria Olarasu – Gold U23 C2 500, Silver C2 200 and Bronze C1 500
Pedro Casinha – Gold K1 U23 200 and Bronze K2 500
Nils Globke – Gold U23 K4 500
Luka Soucek – Gold Junior K4 500
Zsoka Csikos – Gold U23 K1 1000
Luca Lauper – Silver Junior K1 1000 and Bronze K1 500
Sara Daldoss – Silver U23 K4 500
Lucrezia Zironi – Silver U23 K4 500
Irene Bellan – Silver U23 K4 500 and K1 200
Sara Vesentini – Silver U23 K4 500
Vilem Kukacka – Silver U23 K4 500
Jan Vorel – Silver U23 K4 500
Giulia Ventivoglio – Silver Junior K4 500
Sofia Zucca – Silver Junior K4 500
Beatriz Fernandes – Silver U23 C1 500
Christian Farstad – Silver U23 K2 1000
Kim Albrecht – Bronze Junior K4 500
Davide Hengl – Bronze Junior K4 500
Marco Caretti – Bronze Junior K4 500
Javier Garcia – Bronze Junior K2 1000
Maria Paraja – Bronze Junior K1 1000
Julia Olszewska – Bronze U23 K1 200
Paracanoe
Peter Kiss – Gold KL1 200
Maryna Mazhula – Gold KL1 200
Federico Mancarella – Gold KL2 200
Juan Valle – Gold KL3 200
David Gonzalez – Gold VL1 200

Vladyslav Yepifanov - Gold VL3 200

Mykola Syniuk – Silver KL2 200
Norberto Mourão – Silver VL2 200
Anja Adler – Silver VL3 200
Eleonora de Paolis – Bronze VL1 200
Araceli Mendiuna – Bronze KL3 200
Carlos Carmo – Bronze VL1 200
Next stop ICF SPRINT WORLD CHAMPIONSHIP in Duisburg